Experto solar fuera de la red - Solarker
DC Solar Submersible Water Pump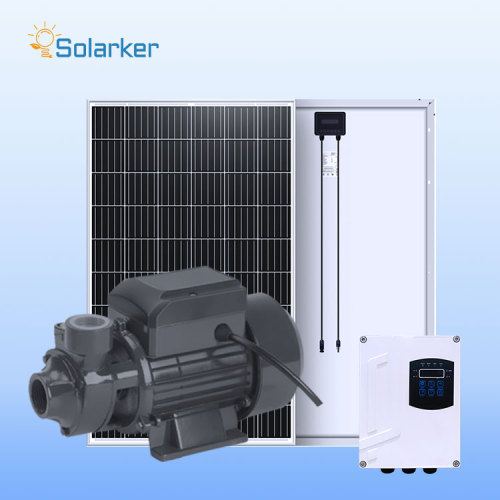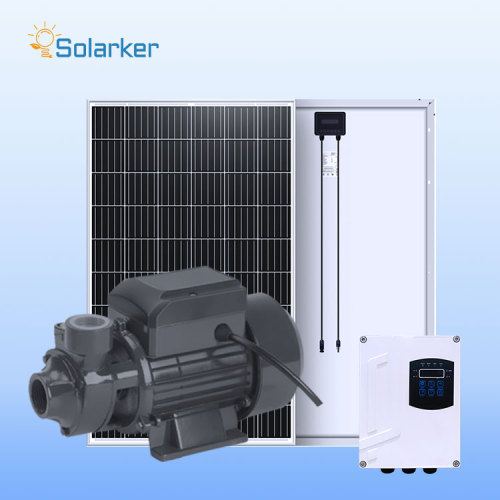 Hybrid AC/DC Solar Swimming Pool Water Pump DC Inverter type
How Solarker solar water pump works?
The solar panel generates DC power under the sunlight during the day. The input terminal of the Solarker MPPT DC water pump controller tracks the power of the solar panel, and then converts the unstable DC power into orthodox wave power and outputs it to the permanent magnet synchronous motor through the U/V/W terminal. Then drive the water pump motor to rotate.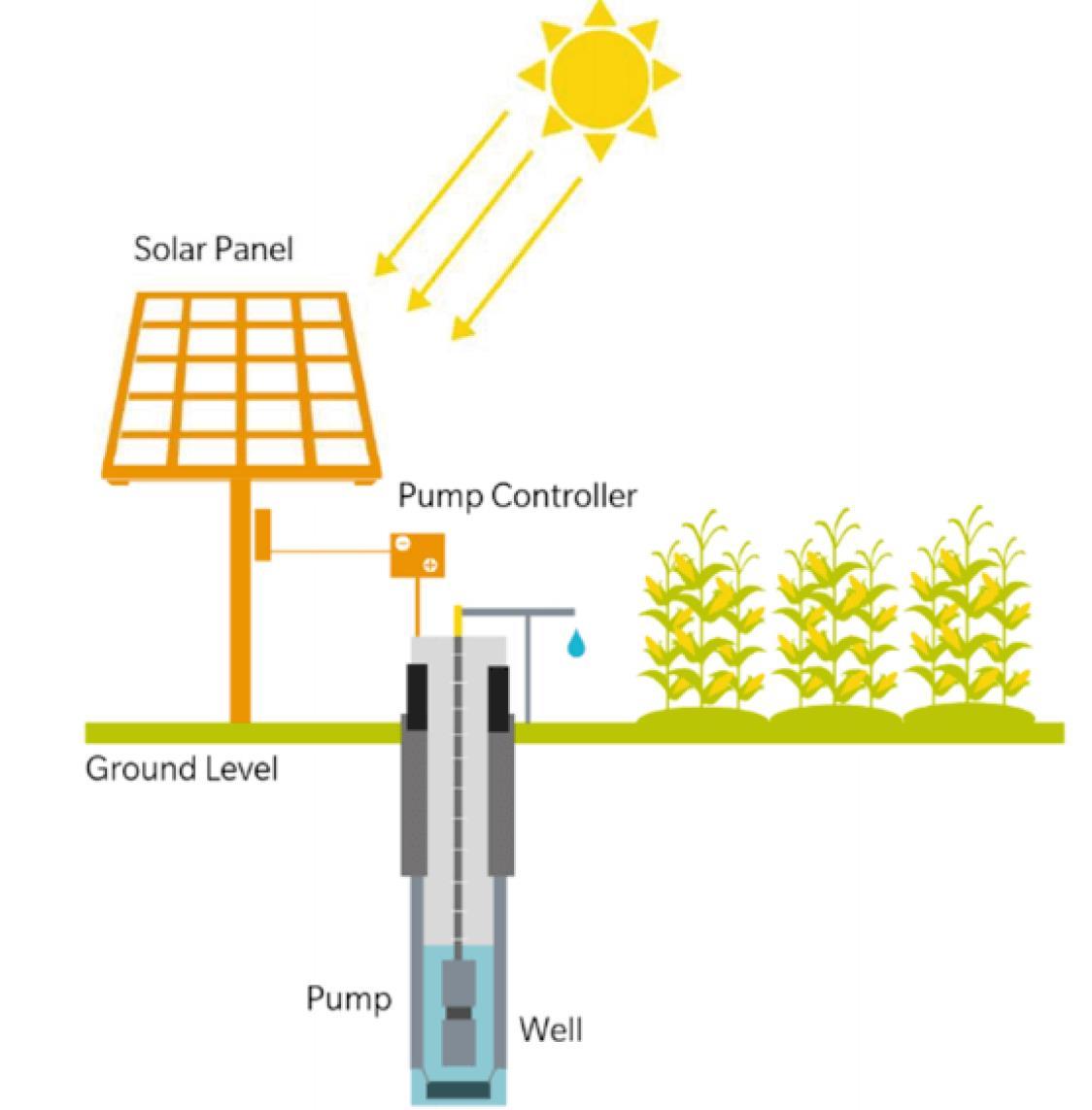 There are three core components of the Solarker solar water pump: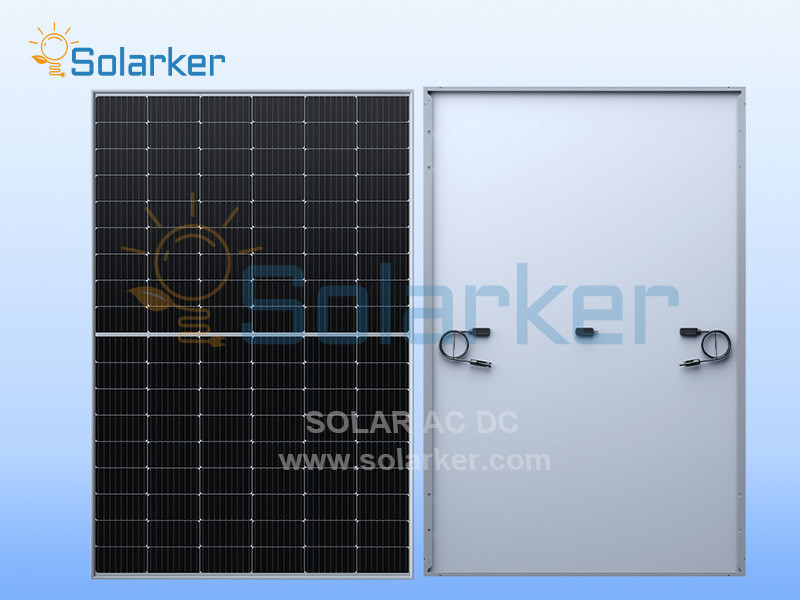 3-6 pcs solar panel in string connection then supply DC power to the solar sytem, normally solar panel total power is around 130% of the rated consumption power of the water pump. If water pump rated consumption is 900W, then advice 1200W solar panel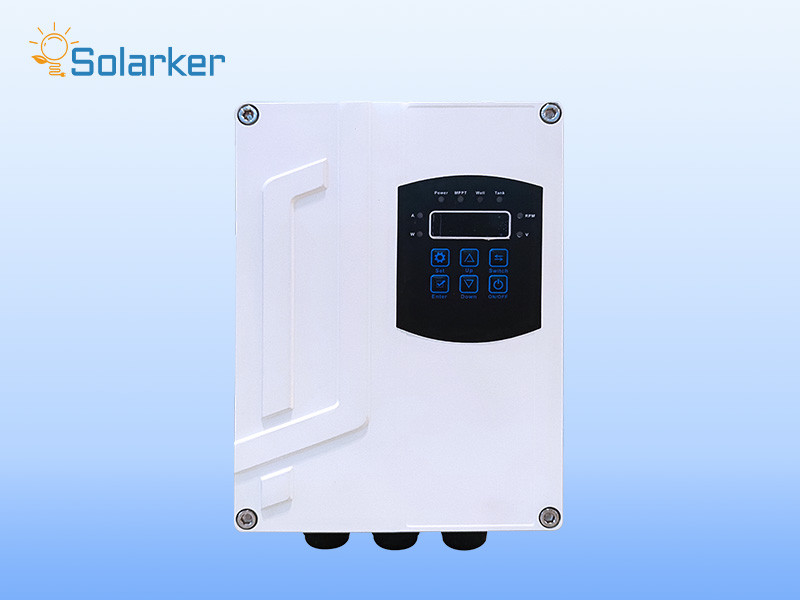 Solar Pump Controller
For DC solar water controller have mainly 4 models: 400W/900W/1200W/1500W
For AC/DC solar water controller have mainly 3 models:
1200W/2000W/2500W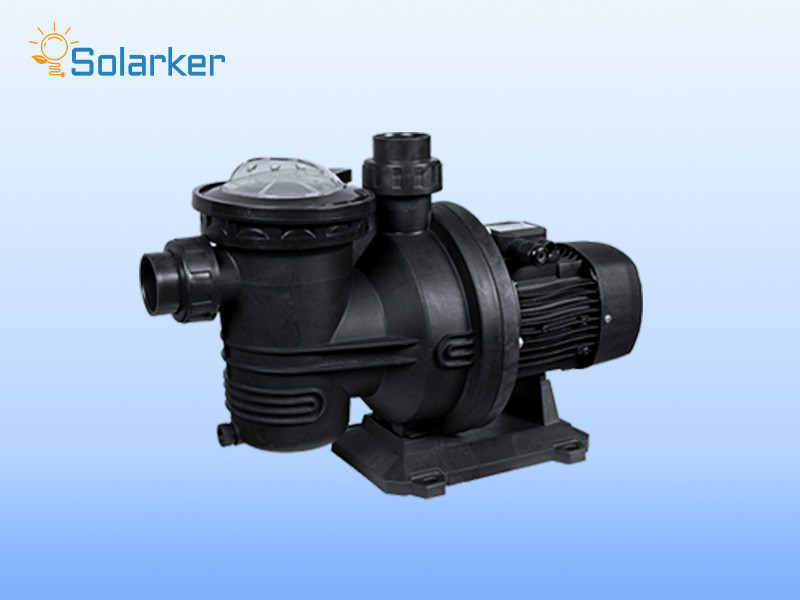 Only Permanent magnet synchronous motor can be used as solar water pump. 
Ordinary AC water pump is not recommended to be used as a solar water pump system due to its low efficiency and small adjustable range of motor speed
The core technology of Solarker solar water pump is as follows: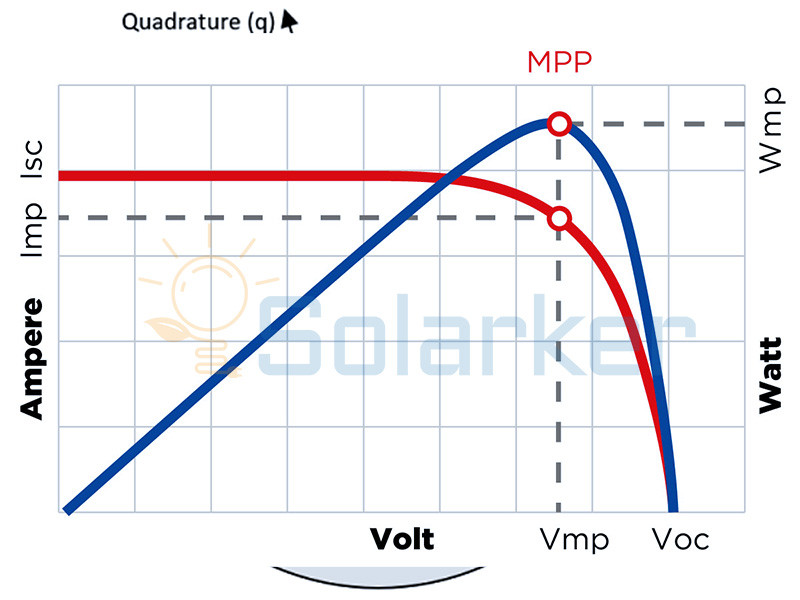 1/ Solar Mppt
Solar Pump Controller Tracking Efficiency reach 99.9%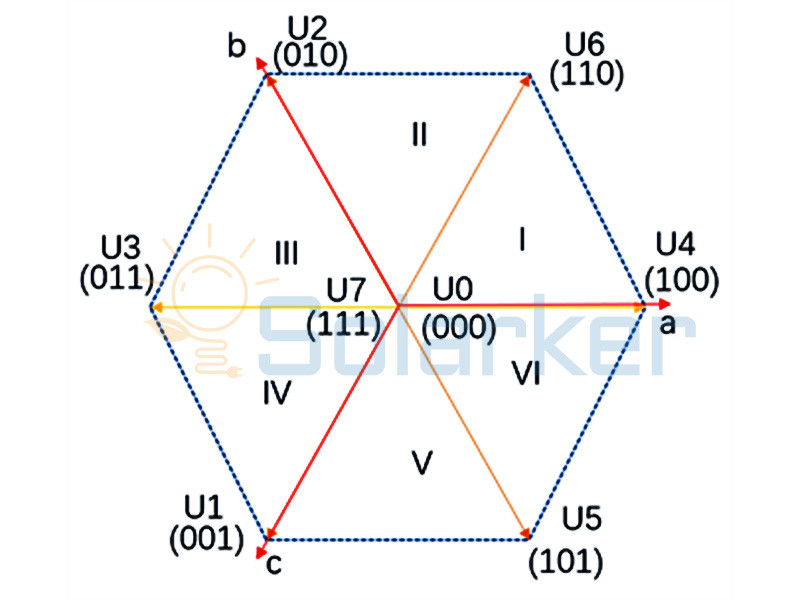 2/ SVPWM Motor Control
SVPWM Motor Control Technology Efficiency increase by 20-30%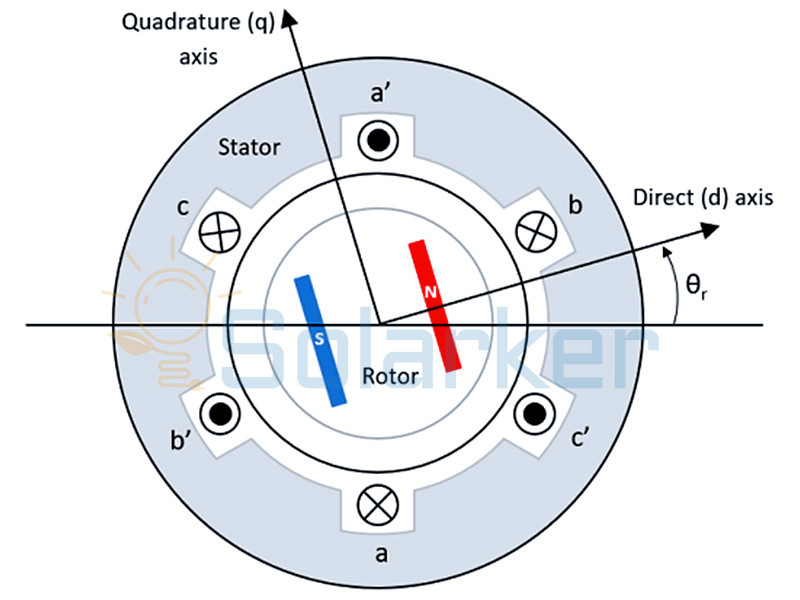 3/ 
 DC Brushless Permanent magnet synchronous motor
High Efficiency, Low Noise, Wide Speed Control Range
The advantages of Solarker DC pumps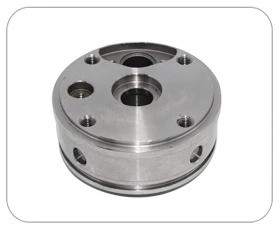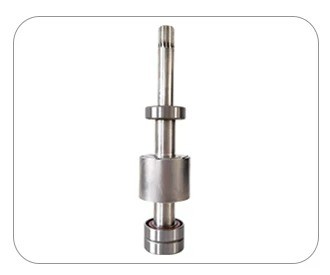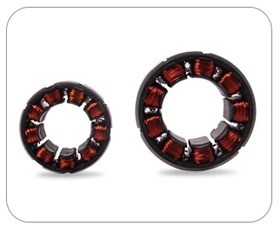 Permanent magnet synchronous motor+ SVPWM motor controller tech: The efficiency is improved by 30%-40%; Reduce the QTY of solar panels.
304 S/S pump shaft.
Stainless steel outlet/connector/ oil cylinder.
Double bearing motor base can work under more axial pressure
Alloy mechanical seal: Longer working life and high reliability.
Motor coil is made by automatic winding machine with centralized winding technology, motor efficiency is much improved.
Intelligent water shortage protection: The pump stops working automatically when there is no water in the well, and automatically start working after 30 minutes
The advantages of Solarker DC solar pump controller
DC Controller
1/ IP65 Water Proof
2/ Off grid work, no grid power, no battery
3/ SVPWM high efficiency control
4/ MPPT tracking efficiency 99.9%
5/ Set Pump Speed or Max Power Consumption from controller
6/ Led Display checking Solar Power output, DC voltage, DC current, Pump speed
7/Automatically turn on when solar power come next morning
8/ Soft start, low current
9/High voltage, Low voltage, Over
 current, High Temperature protection
10/ Mc4 connector easy sonnection
11/ Anti-reverse connecting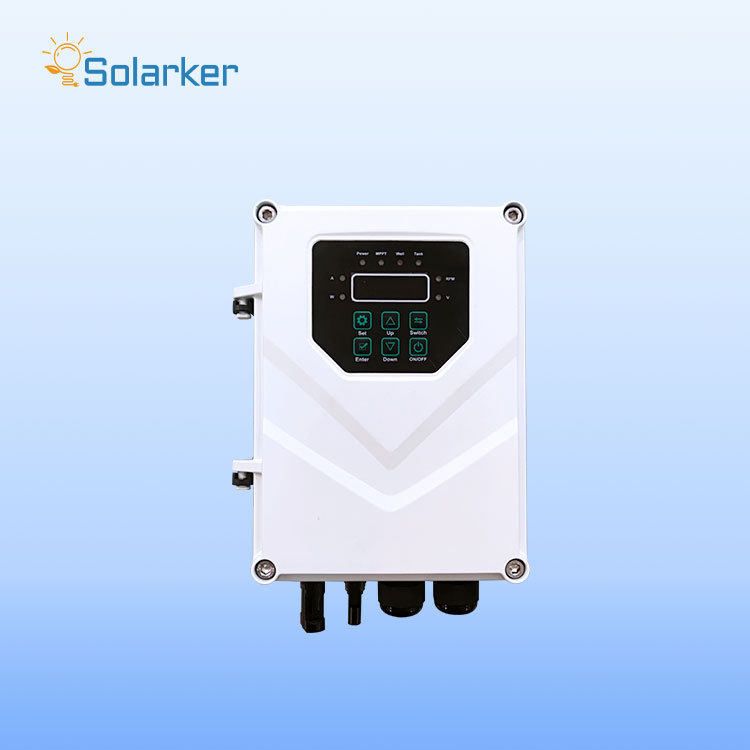 The advantages of Solarker AC/DC solar pump controller
AC/DC Controller
1/ IP65 Water Proof
2/ Off grid water, no grid power, no battery
3/ Grid AC power working
4/ SVPWM high efficiency control
5/ MPPT tracking efficiency 99.9%
6/ Set Pump Speed or Max Power Consumption by controller
7/ Led Display checking Solar Power output, DC voltage, DC current, Pump speed, AC power, AC voltage, AC current
8/Automatically turn on when solar power come next morning
9/ Soft start, low current
10/High voltage, Low voltage, Over current, High Temperature protection
11/ Manual selecting AC or DC power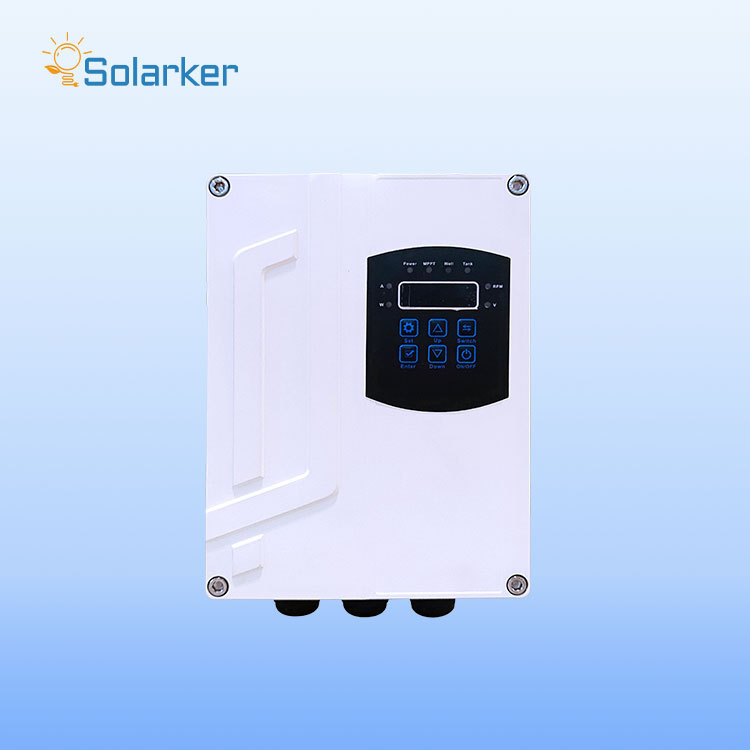 Data sheet of Solar Submersible Water Pump
Specs of Pump and Controller
Pump Model
Power Consumption
Solar PV Input
Voltage
Solar PV Input
ISC
AC Power Input
Max flow (m3/h)
Max head (m)
Outlet (inch)
SK-SSP20-19-900-A/D
900(100-1300)W
60-400V
<15A
150-240V 50/60HZ
20
19
2"
SK-SSP27-19-1200-A/D
1200(100-1600)W
60-400V
<15A
150-240V 50/60HZ
27
19
3"
Pump Volume and heads
Pump Model / Head
0m
2m
5m
10m
15m
19m
SK-SSP20-19-900-A/D
20 m³/h
19 m³/h
17 m³/h
13 m³/h
8 m³/h
0 m³/h
SK-SSP27-19-1200-A/D
27 m³/h
25.5 m³/h
23 m³/h
18 m³/h
12 m³/h
0 m³/h
Projects of Solarker Solar Pump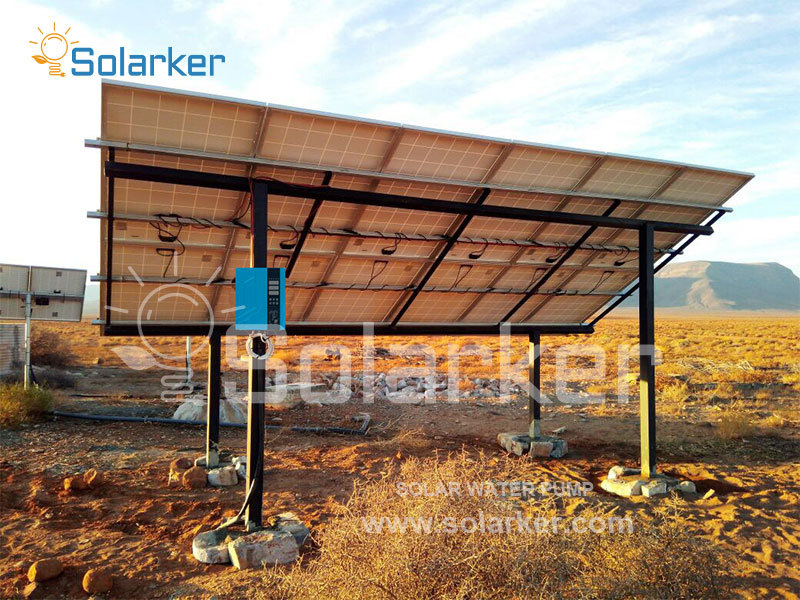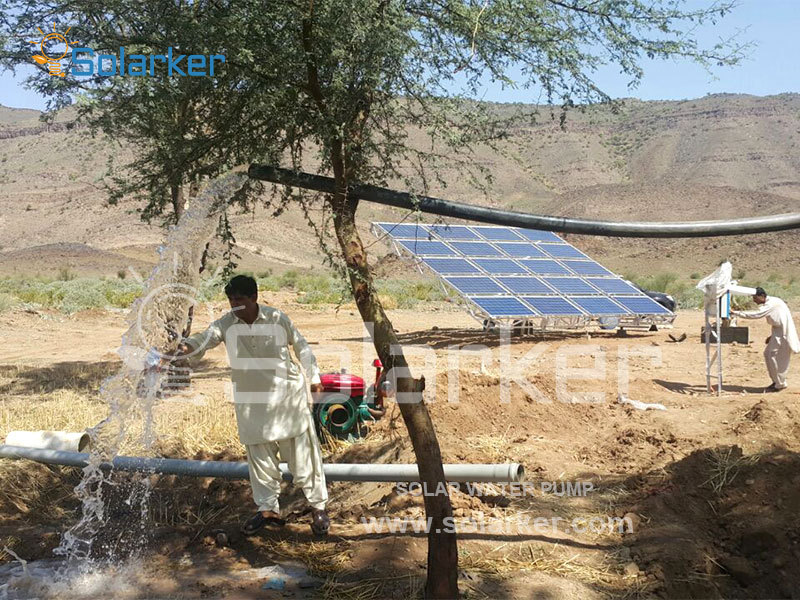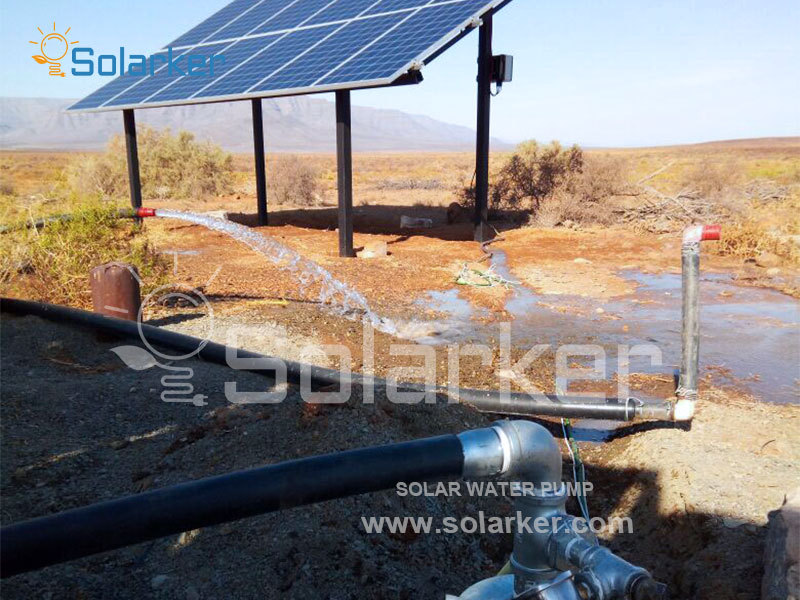 Póngase en contacto con nosotros en cualquier momento para obtener una muestra o probar el pedido de cualquier producto solar